There are slowly signs that spring is just round the corner – but my skin is still saying not. Unless I look after it, I begin to resemble a reptile: it is scaly, dry and horribly itchy. And like the sky, it is a little grey and very lifeless. Therefore, I share with you just a few little tricks I have to make my skin look a little peachier during these winter months.
My word of the week is SKIN!
Rosalena Facial Oil – Rock and Rose
I have used moisturising cream for as long as I can remember. Then last year, I was introduced to Rosalena Facial Oil. Launched by two friends who were frustrated that they couldn't find the right product for their skin, they decided to make their own.
Rosalena Facial oil is much easier for the skin to absorb than a traditional moisturiser: This meant that within a few applications my skin was already feeling much better hydrated. I had lost the taut feeling across my cheeks that I seem to suffer from during the winter. Not only that my skin was smoother and it just seemed to be a little more radiant. I am already on my second bottle of Rock and Rose – it's that good, I'm a repeat customer.
The oil is made from 'plant goodness' – with ingredients to hydrate, anti-age, moisturise, soothe and its full of anti oxidants to help keep the skin healthy. What I also like about Rosalena is that they encourage you to take a mindful moment as you apply: Pause, Breathe Be.
For more information on Rosalena, please visit their website: http://www.rosalena.co.uk/
Age Defy+ Tinted Moisturiser (The Green People)
I am not a foundation sort of lady. I just don't seem to get on with it and it feels too unnatural to wear it. Therefore, when the wonderful people at Green People sent me their new Age Defy+ Tinted Moisturiser to sample, I was delighted! As it is the Winter, my skin is fairly pale at the moment, so I opted for the creme light colour. I began using it daily – and immediately there was a difference. It gave me just enough of a lift so I didn't look like the grey, moody skies, there was just a lovely touch of radiance. In addition, my skin felt smooth and didn't look at all blocked up – completely natural look, just how I like it.
We all know, over a day, make up can slip, but I honestly didn't feel this did, and even with a hearty winter's walk along the Cornish Cliffs, it seemed to stay put.
This product is made by The Green People – therefore, all ingredients are certified organic. Added to that it is chocka block full anti-ageing ingredients (stem cell technology from sea fennel plants, if you want to know!) . It helps hydrate, renew skin and also provide antioxidant protection against UVBs.
For more information on this product, please visit: www.greenpeople.co.uk/agedefy
For a limited period, until the 28th February 2015 you will get a 20% off   the full size product when you buy it here and quote DDLAUNCH at 
the checkout, this discount also includes all Age Defy+ products and their make up range.
Disclaimer: I was sent this product to trial, all opinions are my own
Body Scrub
I recently stayed at the Bedruthan Steps, and I was lucky enough to have a body scrub treatment to get rid off all those dead, lifeless skins and put a bit of moisture back into my skin. I was super impressed with the lovely product they used. It is under the name of Oula, and the product contained about 5 different salts, and was lemon grass scented. The product is made for the hotel and can only be bought there. It was delicious and and my skin felt like a baby's bottom after. If you find yourself in the Bedruthan area, do visit and have the treatment and buy the product.
For a more  readily available product, I have been using The Sanctuary Spa Salt Scrub, not only does the job really well, but part of the profits are donated to womb cancer research. I lost a friend last year to this disease, so this is a very worthy cause in my eyes.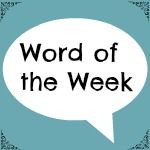 <center><a href="http://www.letstalkmommy.com/"  "><img border="0″ src="http://www.letstalkmommy.com/wp-content/uploads/2014/02/ShareWithMePicM.jpg" /></a></center>